Whister, British Columbia is just gorgeous in the summertime. It's beautiful, fun and serene yet perfect destination for a honeymoon getaway or small retreat. It's about a three hour flight from Los Angeles to Vancouver International Airport. Once your arrive and collect your baggage you can rent a car and explore on your way up to the Whistler Mountain or if your not a driver you can take the shuttle bus which is about a 2 hour drive.
Whistler is one of the top destinations to ski in the winter but it's also a popular time for mountain bike riding as well. Although I don't participate in either, there was still plenty to do! If I had to choose three things to do in Whistler I would recommend heading to the Scandinve Spa for a wonderful massage and quiet time in nature. Secondly, I would suggest to experience the Peak 2 Peak Experience where you'll hop on a gondola and wwwwww Then once your on top, have a lunch and overlook the gorgeous city. The third activity I would suggest is exploring the dining options around Whistler Village. It's a charming town with so many lovely places to have a meal. These are just must do activities while your visiting Whistler. But there are so many things to do especially if your a nature lover, active or just want to relax and have quiet time.
Nature walks in Whistler British is just something you do daily.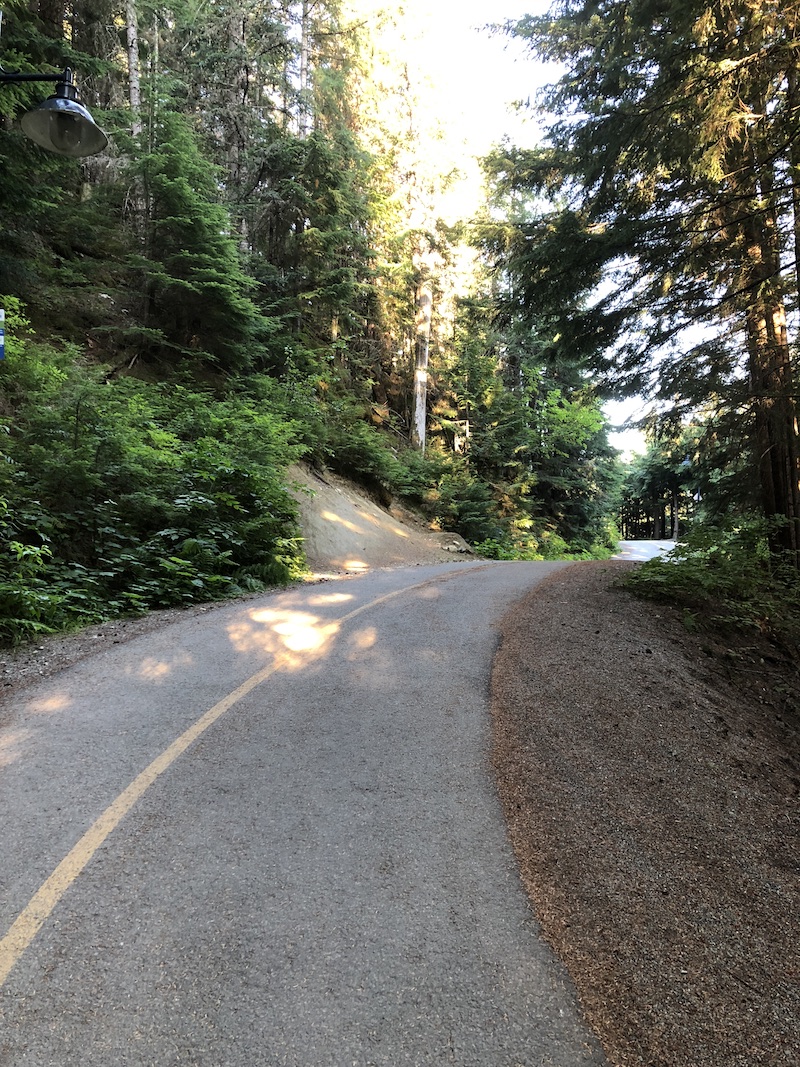 Then when your done its a good idea to head to Whistler's Village and check out the Rocky Mountain Chocolate Factory.
This is one of the highest gondolas in the world and I can't believe I rode this alone to meet a friend! This was part of the
Peak 2 Peak Experience
where you capture incredible scenic views of the volcanos, mountains and glaciers.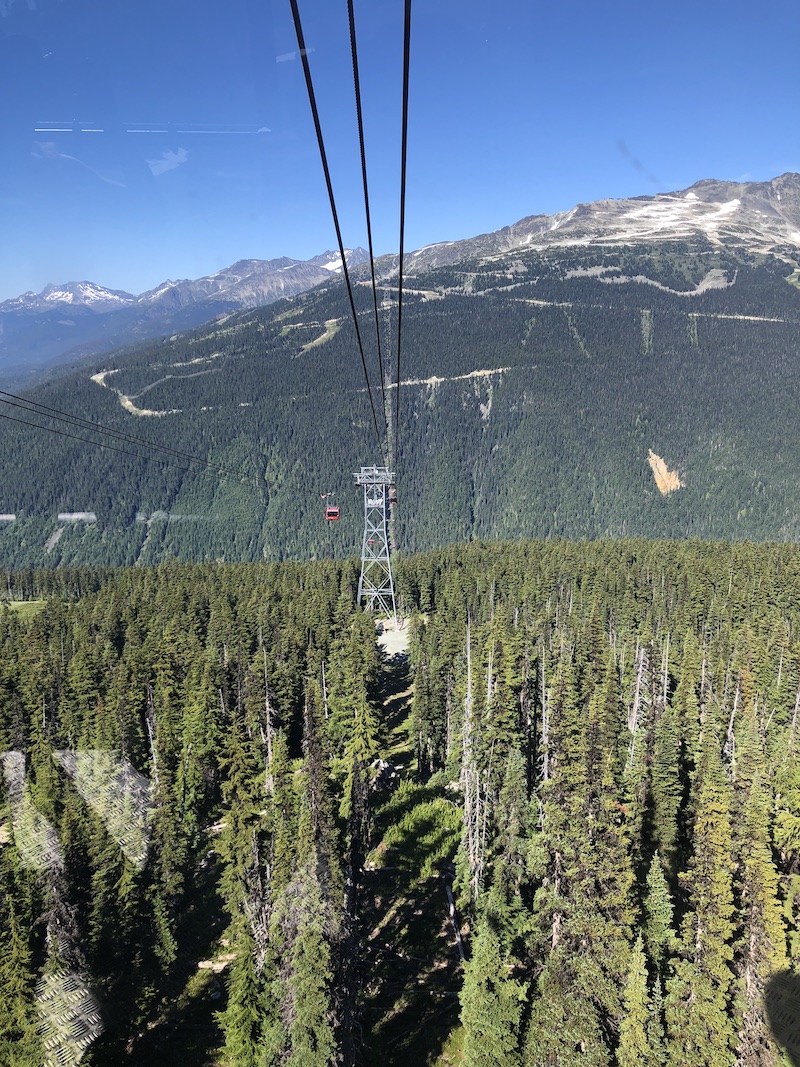 Gorgeous views on top of Blackomb Mountain. It was just breathtaking.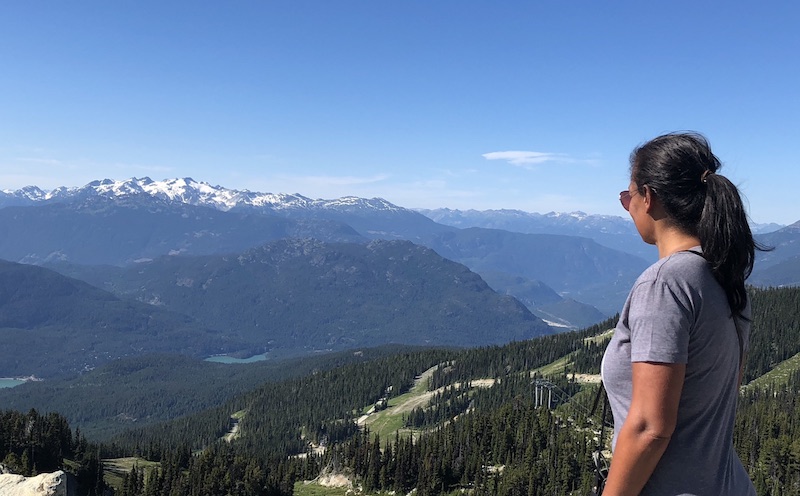 Once we got to the top of the mountain we had the Canadian Bloody Mary which is a meal in itself!
Of course we have to visit the
Scandinave Spa
, one of the best Spa's in Canada. I wish I could show you how serene and beautiful it was but they won't allow cells phones. It's a total unplugged experience.