In case you don't know about Minted, they have a really great group of designers and artists that create holiday cards, wedding invitations, thank you cards and any type of stationery you desire.  Just recently they launched a new line of custom envelopes (just in time for the holidays).   While on the topic of holidays, thanksgiving is a few days away, a great reminder to get those thank you cards out!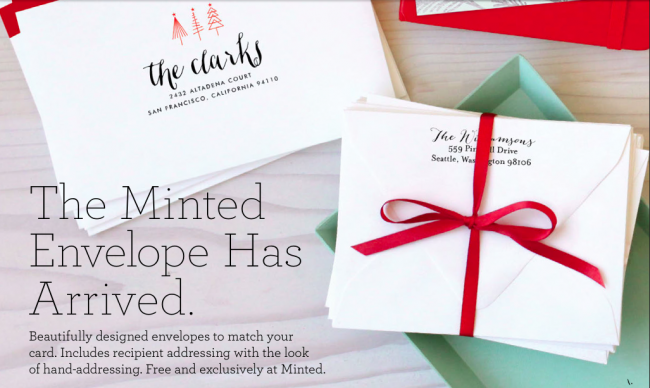 Minted has some gorgeous font selections.  Below are a few samples.
Click here to see more of their designs.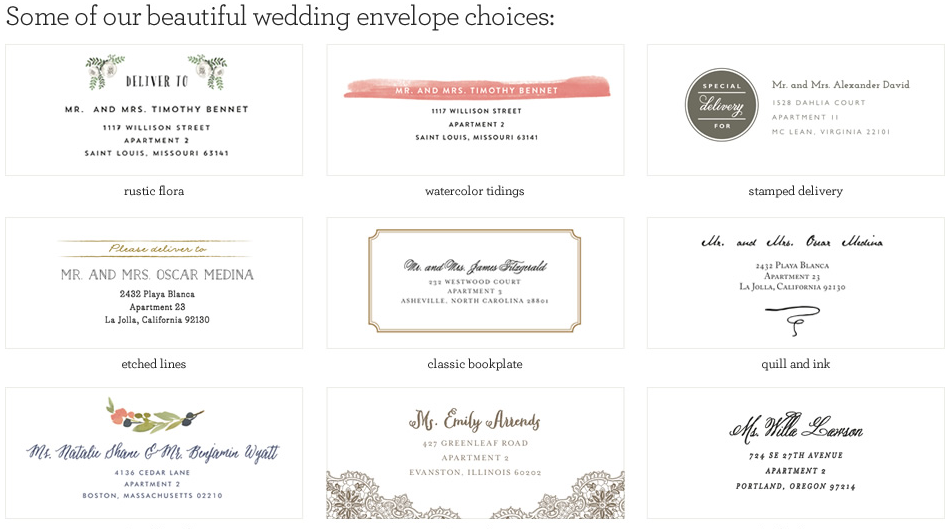 Hope this helps.  If you need help with planning, just send us an email at hello@meadowsevents.net to schedule a consultation!  We'd love to help.